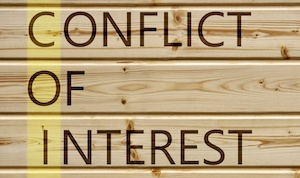 As an officer of a Company, a director must endeavour to recognise and avoid instances when their own interest may conflict with the interests of the Company.
While avoiding conflicts had historically been a director's duty covered by Common Law, formal legislation was added to the UK Companies Act on 1 October 2008.
Section 175 of the Companies Act 2006 states that a director has a duty to avoid any "situation in which he has, or can have, a direct or indirect interest that conflict, or possibly may conflict, with the interests of the company". An example of an indirect interest would be if the Company you act on behalf of is considering buying land which is owned by a relative.
The Companies Act makes specific reference to the importance of acknowledging conflicts specific to property, information or opportunity, for example meeting a potential new client through your role as director of ABC Limited, but forming a business relationship through another company you act for.
Read More