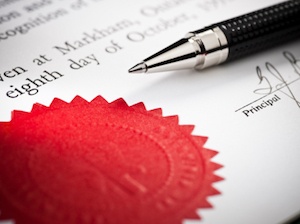 Section 45 of the Companies Act 2014 replaces, with very similar wording, Section 37 of the Companies Act 1963. It deals with "pre-incorporation contracts". These are contracts entered into on behalf of a company prior to the date of its incorporation.
Such a contract may be ratified by the company subsequent to its incorporation. If so ratified, the company becomes bound by it and is entitled to the benefit of it as if the company had been in existence at the date of the contract and had been a party to it.
Prior to, or in default of ratification, the person or persons who purported to act in the name of, or on behalf of the company are personally bound by the contract and are entitled to the benefit of it, unless there is express agreement to the contrary.
Read More